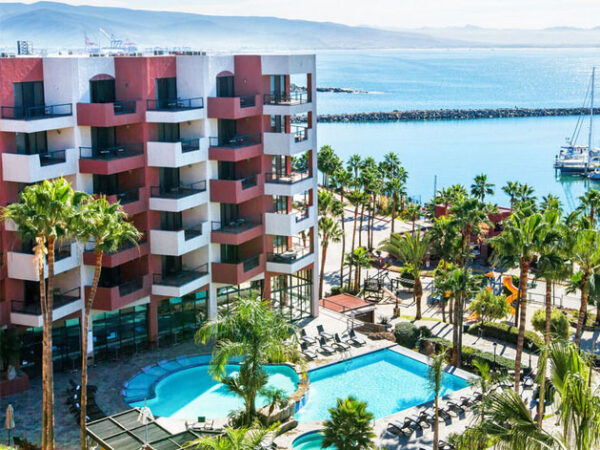 Resorts
Corona Hotel & Spa Ensenada
|
Just in front of the Marina  features a spa and health club, outdoor swimming pool all year, terrace, a bar and a restaurant, with free Wi-Fi throughout the hotel, Hotel & Spa's facilities offer their guests safes, sauna, solarium, hot tub and 24 hour front desk service, along with tour desk.
This accommodation located in an ideal position to enjoy this tourist destination, since it is only a few minutes from the main entrance of this city, as well as being located near and even in the main parts in which you can find the most popular places such as tourist attractions and business centers.
In this way, this accommodation was very pleasant your stay and facilitate the enjoyment of a well deserved vacation in this destination of Baja California.
You can stay in very comfortable rooms and with plenty of space where besides being able to rest you can enjoy for your pleasure air conditioning and a wide variety of television channels to entertain yourself, as well as free Wi Fi service in your room.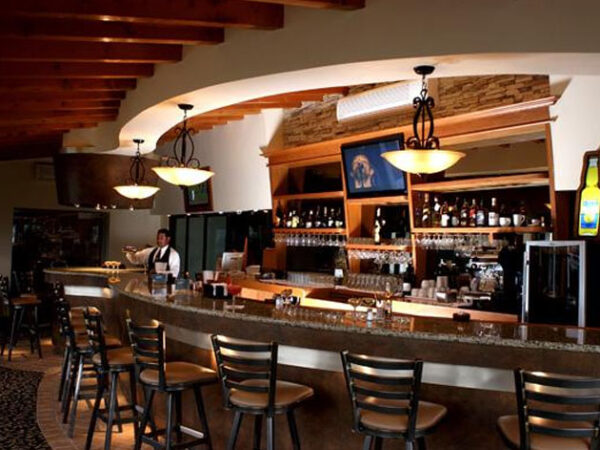 Within these facilities is one of the most recognized restaurants in the city called "Los Veleros" that will undoubtedly be the timely complement with its variety of delicious dishes which you can enjoy throughout the day.
And at the end of the afternoon you can enjoy the "Ancla" cafe with its elegant style and decoration, a wide variety of drinks to end the day, as well as being an ideal place to celebrate events or make large gatherings both family and friends. business.
This hotel is also a spa and puts at your disposal a wide variety of massages and various beauty treatments, and which you can enjoy and pamper yourself with the best Personal Care products.
Undoubtedly an extra value for the guests of this accommodation and one of the most favorite is the free access to the facilities of wet areas such as steam, jacuzzi, sauna including gym with adequate staff to assist you at all times.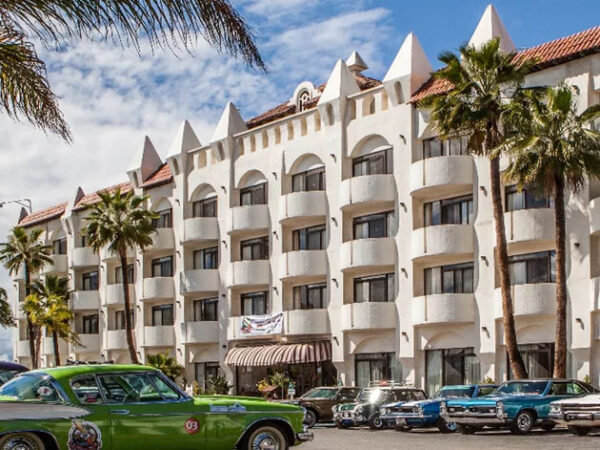 This accommodation has that free parking with 24 hour surveillance and security cameras, so you can if you are driving from the other side of the border to this destination, and will have an adequate and safe place to store your car.
Part of the great amenities that this establishment offers with the pool with warm and pleasant water to be enjoyed in any season of the year, along with a jacuzzi on the outside to relax in the style of California beach.
Guadalupe Valley is one of the most sought after areas by visitors, and in this place they know the importance of having packages with tours at their disposal to enjoy various walks to the wine area, and in this way can enjoy fully and in a Complete of this destination that was originally beach and now complemented by the millennial culture of wines.
Restaurant at Corona Hotel & Spa Ensenada Baja California Mexico

Los Veleros, the on-site restaurant, serves regional dishes, along with international cuisine, El Ancla coffee bar will delight the guests with international drinks.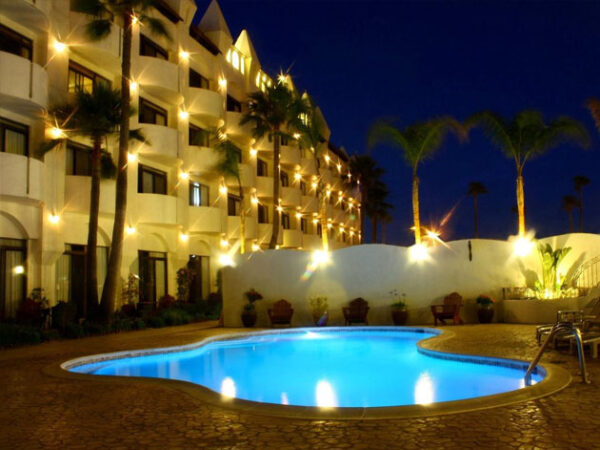 Hotel Corona Ensenada Baja California can arrange tours to go watch the whales during the season, as well as tours to the vineyards in Santo Tomas and Guadalupe Valley.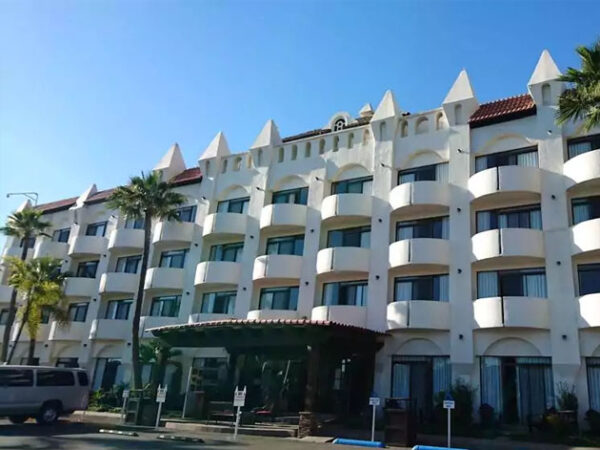 Corona Hotel Ensenada Mexico With an unbeatable and astonishing location, just a few minutes away from the main entrance of the city and surrounded with the most exciting tourist and business spots.  This Hotel and Spa offers everything you will need to make your stay a wonderful experience.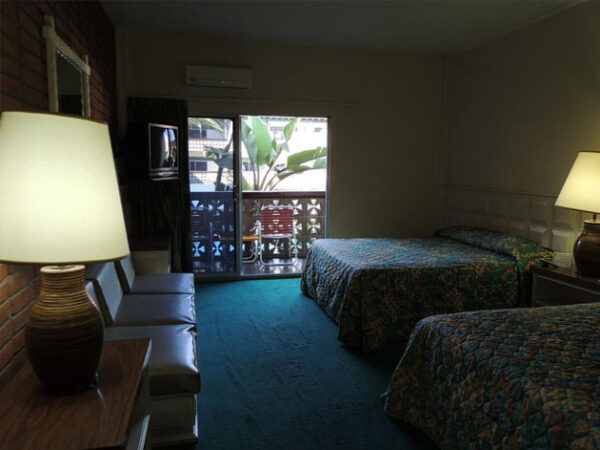 Corona Hotel & Spa Ensenada Baja California Mexico Accommodations
No doubt you will find the right place to stay and rest while you enjoy this tourist destination, with the right type of room, size and price for you.
Having sex position from the single room, double room, Junior Suite and Master Suite.
From these rooms which vary in some amenities and features, among which we can highlight some of the main ones such as the free use of the spa facilities, some with beautiful views of the bay, all with free Wi Fi service, in the Room is like the Master Suite can enjoy up to fireplace or a two story room.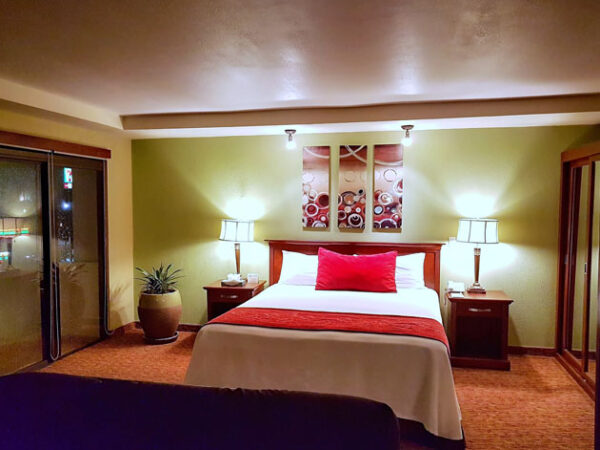 Kitchens with bar and everything you need to prepare food as you like, well refrigerator, microwave and coffee maker, and many other basic amenities insurance loans for your stay an even more pleasant experience.
Our bedrooms are spacious and well furnished with free WIFI. Containing a variety of T.V channels, air conditioning, safe and advanced security door locks.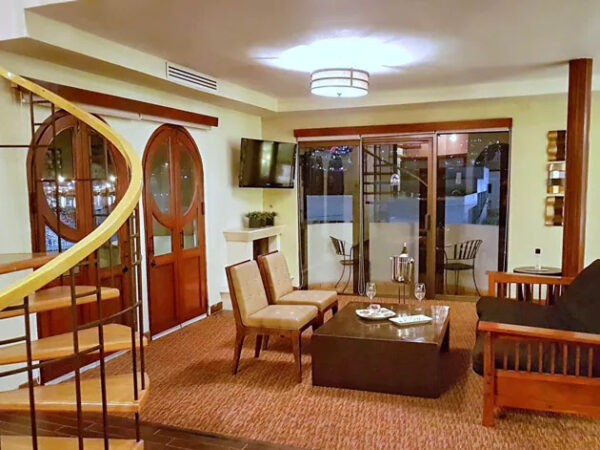 The very well mentioned restaurant, "Los Veleros" is open from 7:00am to 11:00pm which serves exquisite dishes with lots of varieties.
The café and bar "El Ancla" equipped with refined installations, serving a selective variety of drinks. We also have an area for events.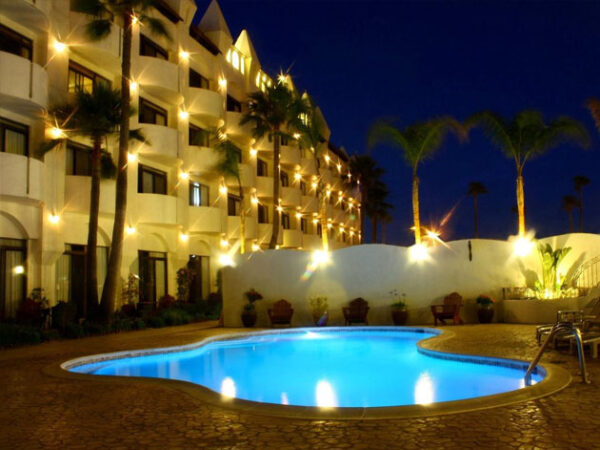 Amenities in Corona Hotel Ensenada Mexico
You will also find a wide variety of treatments, massages, highly known beauty products, personal care items and a well established beauty salon in Marina Spa. Our guests have free access to our spa facilities which are the steam room, sauna, swimming pool, Jacuzzi, gym and classes with excellent instructors.
Hotel and Spa Guest Services
Our guests will have a wide range of parking, including free security and security cameras installed.
We also provide Rent-A-Car service with a wide rage of car choices. Tours are also available with executive drivers services to airports  which is an excellent option.
Our guests can enjoy high quality wine, made in our very own vineyard "Corona del Valle". There are tours available to our vineyard. There you can find our country restaurant. Great for family activities with air conditioned areas as well. Right outside our lobby you can find our wine tasting bar.
Corona Hotel Ensenada Mexico Map
Source: hotelcorona.com.mx