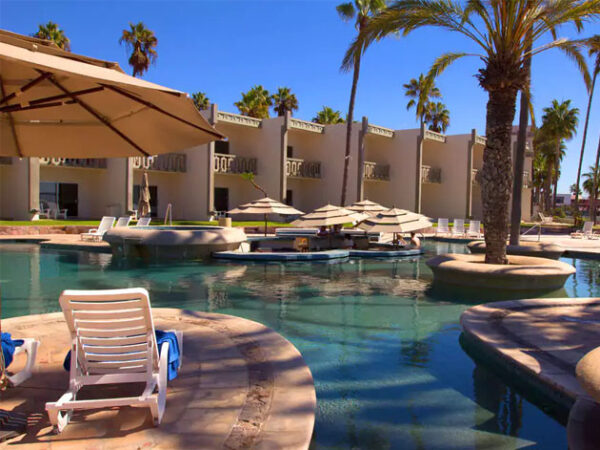 Resorts
Estero Beach Hotels Ensenada
|
Estero Beach Resort & RV Park
in Baja California Mexico
This is a 4 star Resort located beachfront the Pacific Ocean, Estero Beach Ensenada Hotels and Resort  has its private Bay which invites you to enjoy a good holiday in a natural environment enjoying the sunsets in the Pacific Ocean.
Enjoy the fresh air and cool breezes from the Pacific Ocean combined with the warm climate of Baja California, walk the beaches and enjoy the views from the balcony of your room a very nice accommodation south of the border in this destination of Baja California, which has all the necessary amenities, and the space to enjoy a relaxing time away from home.
The views towards the ocean and the pool in their own private balconies of the rooms, as well as the decoration of the rooms invite you to spend great time with family and friends in Baja California.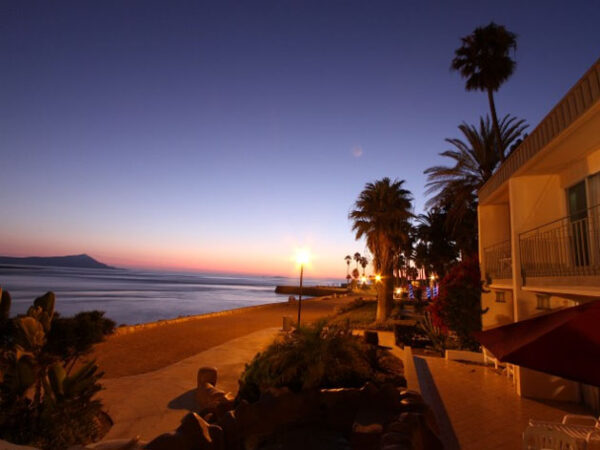 There are 94 rooms in Estero Beach Resort & RV Park with views of the ocean and the pool from their private balconies, they have the amenities and units like the cottage are equipped with kitchenettes so you can prepare your own dishes to your liking and you can be with the family.
Estero Beach Hotels Ensenada Baja California Mexico
The recreation facilities have unlimited sandy beaches for sunbathing, crystal clear water for swimming and fishing, a residential lounge and horseback riding. We feature two pools and three jacuzzis, four championship tennis courts, shops, a Mexican Culture Museum, a restaurant and our new indoor / outdoor Bar.
The Maya section is unique, and the Palenque rooms are family favorites.
Our Uxmal and Akumal Presidential Suites provide the utmost in luxurious accommodations with everything you need, both are two story suites with two bedrooms, living-dining area, full size and fully equipped kitchens, Jacuzzi, terrace and balconies overlooking the ocean.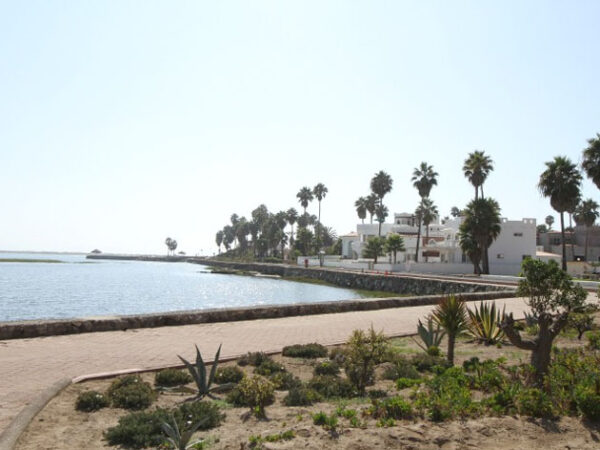 Estero Beach Hotel & Resort Ensenada Amenities
It has various amenities to spend a good time entertaining within the facilities without having to leave the property.
These are some of the amenities that are in the Estero Beach Resort & RV Park.
Souvenir Shop
Volleyball Court
Children's Playground
Boat Ramp
Safety Deposit Boxes – Available at the Front Desk
Security – We have 24hr. security all around our complex
Sushi Bar
Off Road Track
Kayak, Motorcycle and
Bicycle Rental
Fishing
Pool Bar
Swimming Pool & 2 Jacuzzi's
Restaurant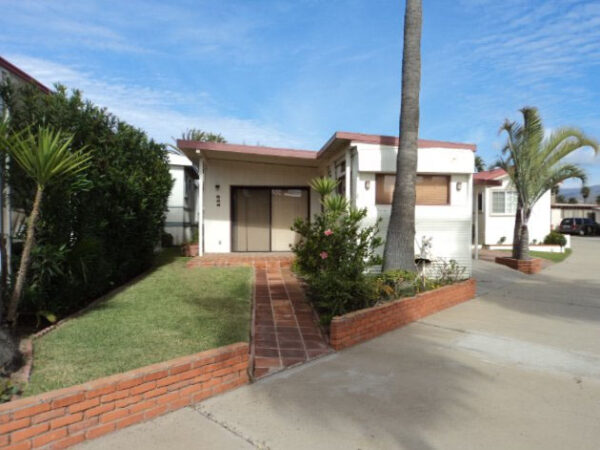 Estero Beach Ensenada Homes for Sale
At the Estero Beach Resort there is a residential community, which emerged as an option to have your property near the sea in Baja California, as your second home for vacations near the beaches with its boardwalk and an estuary making it a nice place to live and to live.
Great deals to acquire a Baja california beachfront real estate, what are so popular and sought after in beach destinations, can currently be found through real estate agencies as well as homes that are for sale by their owners.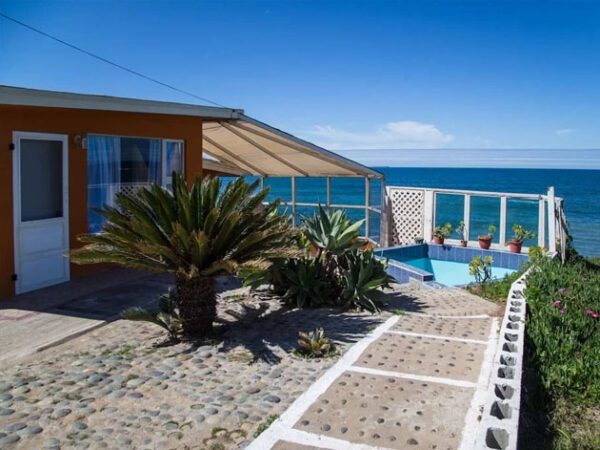 Resort Estero Beach Baja House Rentals
In this location set in a location with beautiful views and access to private and public beaches, as well as 24 hour security, near Ensenada, and has all the necessary amenities for a good weekend or vacation near the sea.
They make these houses a good place for holiday rentals of house, to be able to lodge in place as if it were their own home with all the necessary amenities just as if you were going away in the house of your friends.
Estero Beach RV Camping Ensenada BC Mexico
There is a special section dedicated to accommodate RV's and mobile homes for those who like to travel as nomads, and are exploring Baja California, it is a good option to know inlet and the beaches that surround it, counting on the amenities of the Resort and everything necessary for your recreational vehicle.
And so enjoy this destination for longer and in the comfort of your own motorhome.
Mobile Homes are resided in by private individuals. Space monthly rates range between $ 480.00 dollars and $ 1200.00 dollars depending on location in the Resort.
These rates include water, sewage, public area maintenance and security.
Electric and propane are paid according to to.
Letters of recommendation are required when buying an existing trailer or home in the resort or bringing in a new one on a permanent basis.
Read no long term.
A new option for buying your own home is being considered in the development.
Estero Beach Baja was designed for the entire family.
Estero Beach Resort & RV Park Ensenada Map