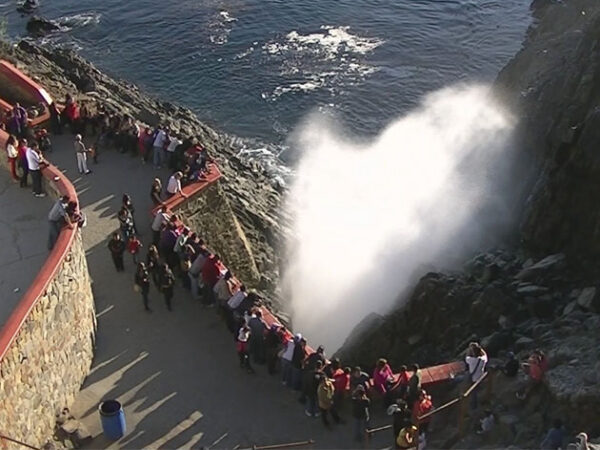 Attractions
La Bufadora Ensenada Mexico
|
The Baja California Ensenada Blowhole
Welcome to one of the natural attraction one of the main spots in Baja California Mexico. Located on the Punta Banda Peninsula close to Ensenada Baja.
The Ensenada Blowhole is a natural marine geyser, the spout of water, Is the result of air trapped in a sea cave.
It represents one of the most popular attractions in the area besides the beaches, and the valley of Guadalupe and wine country.
Located on Punta Banda peninsula a few minutes out from downtown Ensenada Port.
Anytime of the year you can come and visit the Ensenada Blowhole, a natural wonder.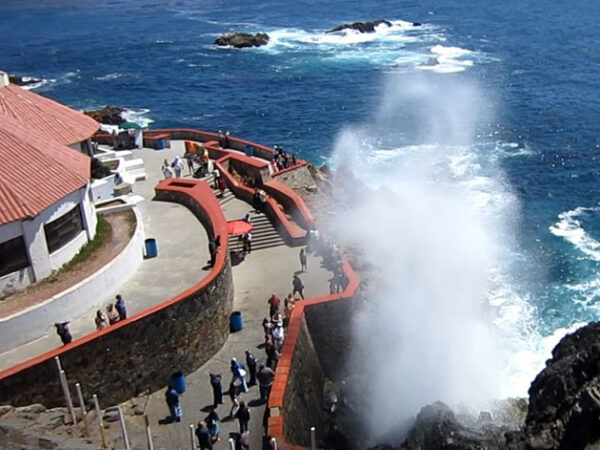 There are tours from the port that will take you to visit the La Bufadora Ensenada Mexico for a few hours, and is a great chance to make some shopping and get some souvenirs.
In the many stores that are located by the entrance, A visit to Ensenada is not complete if you don't visit La Bufadora in Baja, is a must and somehow like Among all the attractions that you can find is more like a landmark, just like Cabo has their natural stone Arch.
La Bufadora Ensenada Mexico Map