Restaurants
Punta Morro Restaurant
|
We invite you to Punta Morro Restaurant, a culinary experience with our international menu; our haute cuisine and panoramic views are incomparable.
Enjoy romantic sunsets tasting the great variety of wines of the region that we offer with our Baja Med dishes.
The Restaurant at Punta Morro Resort in Ensenada Mexico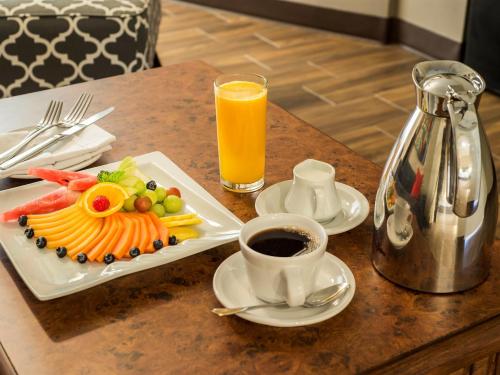 Come in the morning and discover why our restaurant is so famous.
Sazón, originality and art in each dish.
Schedule:
Monday to Friday 8:00 a.m. to 12:00 p.m.
Saturday and Sunday 9:00 a.m. to 1:00 p.m.
Meals and dinners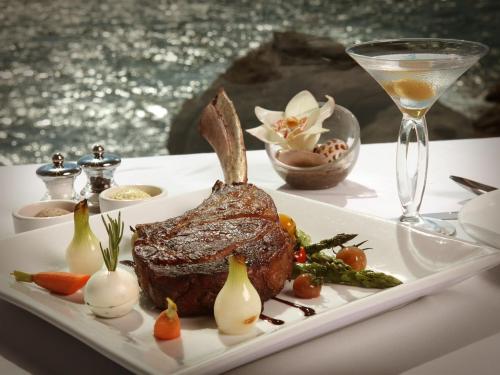 More than 60 dishes to choose from: Carpaccios, cuts of meat, live lobster, live abalone of Ensenada in view in fish tank, rack of lamb with rosemary, birds, etc. Whatever you want, we prepare it with pleasure.
Schedule:
Monday to Thursday 12:00 p.m. at 10:00 pm
Friday 12:00 pm to 11:00 pm
Saturday 1:00 pm to 11:00 pm
Sunday 1:00 pm to 10:00 pm
Buffet Saturdays and Sundays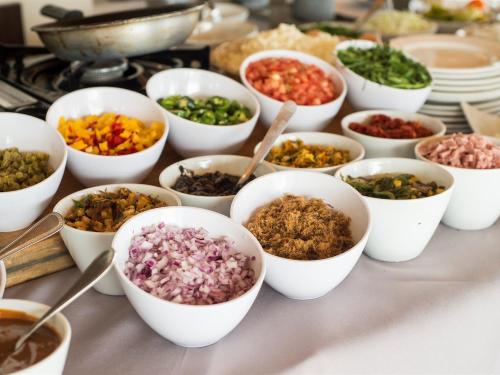 Mexican food that includes fruits, juices, quesadillas, salad bar and eggs to taste, hot cakes, waffles, stews like chilaquiles, peasant potatoes, beans, small pozole and a variety of desserts.
Adults
Saturdays $ 245.00 MN
Sundays $ 345.00 MN
Children from 3 to 12
Saturdays $ 125.00 MN
Sundays $ 175.00 MN
Hours 9:00 AM to 1:00 PM
Punta Morro Restaurant and Bar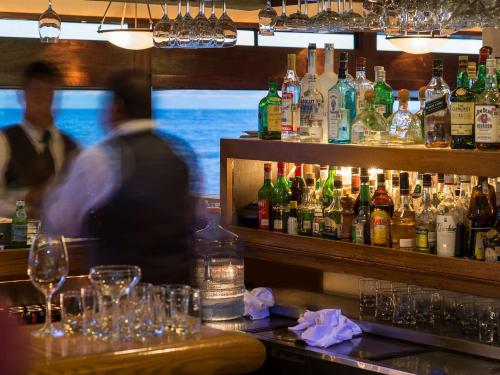 Excellent view of the sea, a cozy atmosphere and extensive variety of martinis, national and imported liquors and all kinds of cocktails.
Wines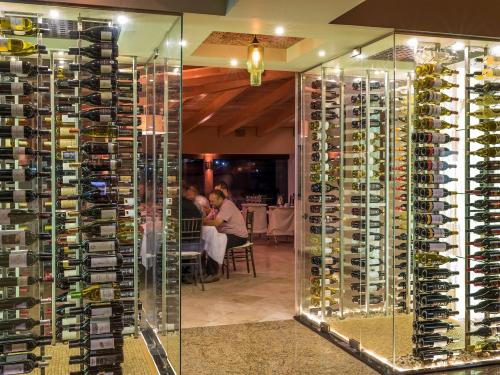 Wines from Baja California with more than 100 labels, imported, champagnes and wines for dessert.
Romantic dinners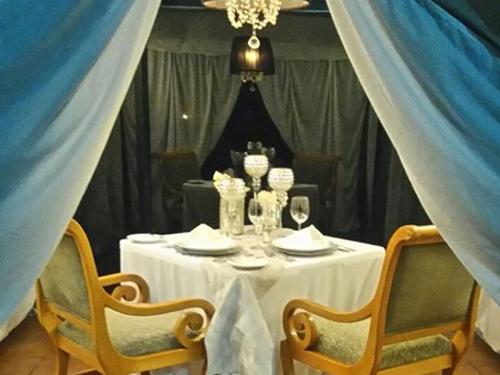 Punta Morro offers its visitors this attractive option in a Gazebo by the sea for private romantic dinners with a couple or small groups of friends, decorated with floral arrangements, candles and personalized attention.
Enjoy an unforgettable evening in one of our exclusive Gazebos overlooking the sea!
Private gazebo, round table, wooden chairs, white tablecloths, pewter low plate service, glassware and covered, personalized service, menu printing.
Additional services:
Music:
Chelista.
Trio.
Speakers for iPod.
Electric heater.
Blankets
For more information and reservations: eventos@hotelpuntamorro.com