Best Golf Ensenada Baja Mexico
Golf Courses in Ensenada Baja California have become one of the main attractions In the destination, becoming overtime one of the favorite things to do while on vacations.

and is attracting more and more people around the world turning this activity one of the most important growing factors of the destination.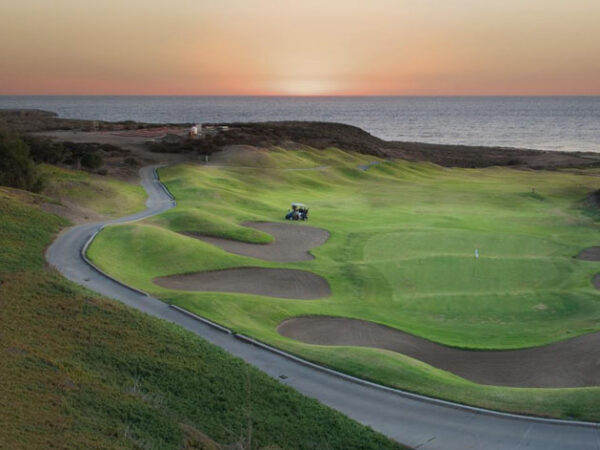 Many world class have been made in Ensenada some are challenging Signature greens with impressive design offering great views of the best attractions in the destinations from beautiful sea of cortez and ocean Views, mountains all around and desert landscapes.
Making this fields besides being world class challenging a real joy and experience to play in it all that because of a great boom that have had in the past decades, putting the investors eyes into developing more and better places everywhere.
Almost in every major destination and cities around the globe.
Top Golf Courses in Ensenada Baja California Mexico

There have been a growing number of new places within the destination, some close to the main spots while other hidden away and secluded from crowded places.
This destination along with its great weather made it some of best Resort destinations worldwide it is great to go out throw some swings anytime of the year.
Baja Mar Golf Course Mexico
This project was conceived more than four decades ago and was the first 18-hole golf course with a beautiful view of the ocean and a Clubhouse in Baja California.
Immediately took great popularity and attention from the media dedicated to covering this sport, immediately giving him a great recognition and calling him "The Pebble Beach South of the Border".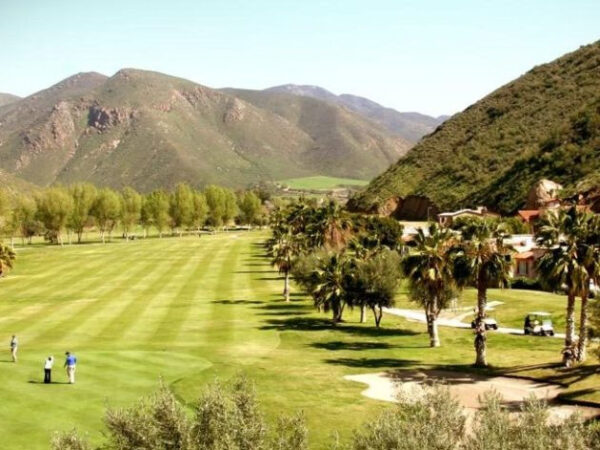 Much later, with a constant success and preference of visitors, it is decided to venture into a popular and pleasant conjunction, which is to combine a large golf course and beautiful view with accommodation that is on par with the quality of this place .
In this way an 81-room hotel was built next to the Club House and the spectacular ocean field, adding a new and beautiful experience for visitors who like to travel and enjoy Baja California.
Nowadays it has been consolidated as a very complete development that not only consists of a golf course and high quality accommodation, but has also expanded to the development of private housing, of approximately 600 completed so far, distributed throughout the property of the development connected with beautiful cobblestone streets, all this within a private gated community, which provides a great distinction and reputation for its owners, and is the site of one of the preferred places to retire from citizens both in the United States and Canada.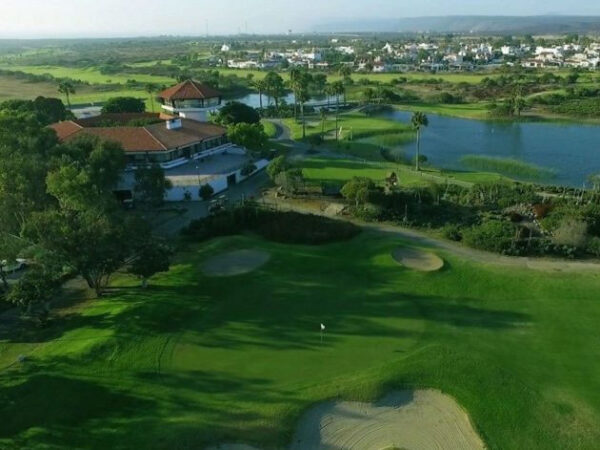 This distinction has also given way to a great offer of beautiful houses and properties for holiday rentals on weekends or longer periods.
In this way this property has been synonymous and constantly reference as part of the best of Baja California.
Bajamar Golf Course
The 27 hole golf course has remained as one of the most spectacular experiences for fans of this sport in North America, constantly refer to this place and it is affectionately called "Pebble Beach South of the Border", this spectacular golf course not only proved a scenic beauty, not an experience for golfers of all levels and abilities that refer to this place as a field to be enjoyed fully south of the border.
Each one of these golf courses that counts at low tide offer their distinctive and unique touch that makes you enjoy differently one of each other.
Bajamar Ocean Front Golf Resort
The beautiful and comfortable hacienda hotel consists of 81 rooms which are decorated in a Mexican colonial style, and have full room service plus excellent service and attention and the typical Mexican hospitality.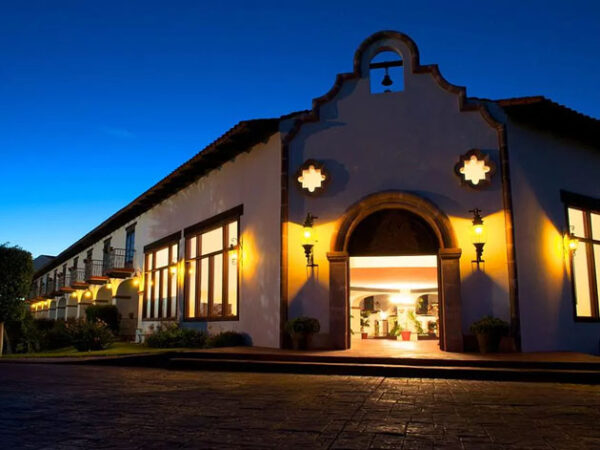 All rooms have the necessary amenities to enjoy your stay, whatever the reason for your visit, whether it is a vacation to stay in one of the favorite and preferred hotels near the border, or a complete package deal that includes a round of golf enjoying of your favorite sport in a beautiful location.
Stay at a Ensenda Oceanfront Golf Resort
Any season of the year is great, the great combination of beautiful natural surroundings and local attractions make Ensenada a perfect place for any vacations relaxing away from home.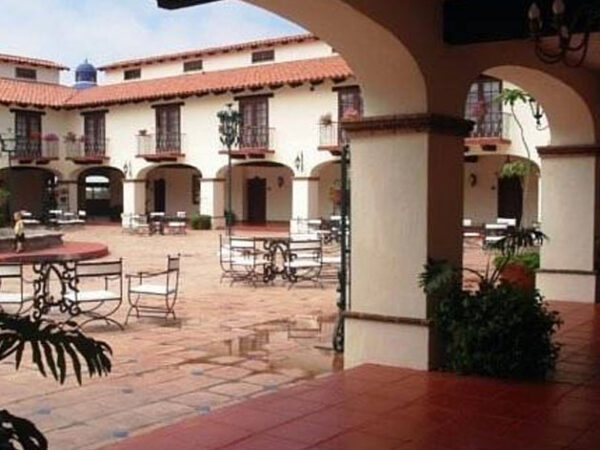 Whatever the season, the pleasant rooms have air conditioning for those summer days when the temperature is higher, as well as heaters to enjoy those cooler days typical of Baja California, likewise when the Pacific Ocean winds cool these lands.
The rooms have either a patio or a balcony, as well as a fully equipped bathroom with a dryer, television with satellite programming, telephone.
The hotel has two types of room at your disposal, both options are nice but each one has its special touch and some extra amenities that differentiate one from another, these rooms are standard and the Junior Suite which are available independently if you got an excellent golf deal package, or just come and enjoy this accommodation.
Junior Suite
This spacious room has a king size bed, a Queen Size sofa plus a kitchenette, stoves, coffee maker and a refrigerator. Currently there are only 10 rooms of this type available and it is perfect to be enjoyed with a group of people to enjoy this this hotel.
Standard Room
The standard room is ideal for golfers because it has two double beds plus all the amenities, so if the plan is to fully enjoy a pleasant round of golf and enjoy what this development has, this room would be more what perfect for that purpose.
Bajamar Golf Resort Rentals
In addition to the pleasant rooms and facilities of hotel Hacienda, there are several accommodation options for those who prefer vacation rentals to the option of staying in a hotel room.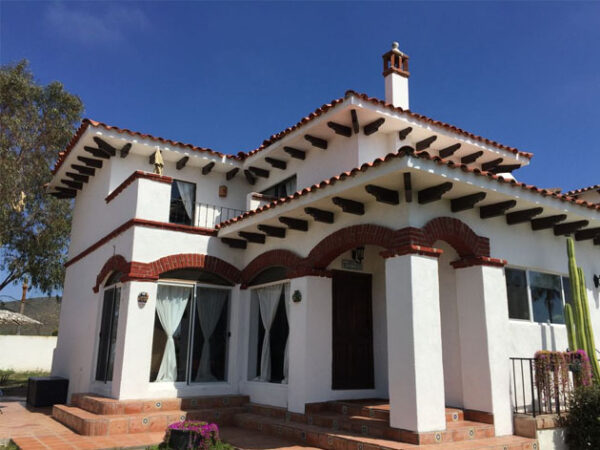 Excellent options in luxury units in La Sirena condo in Balcones del Mar, which are professionally decorated located and offer units from two-story penthouses with three bedrooms and three bathrooms and private patios, 2-bedroom units and bathrooms with beautiful terraces and with spacious and large bedrooms and marble bathrooms.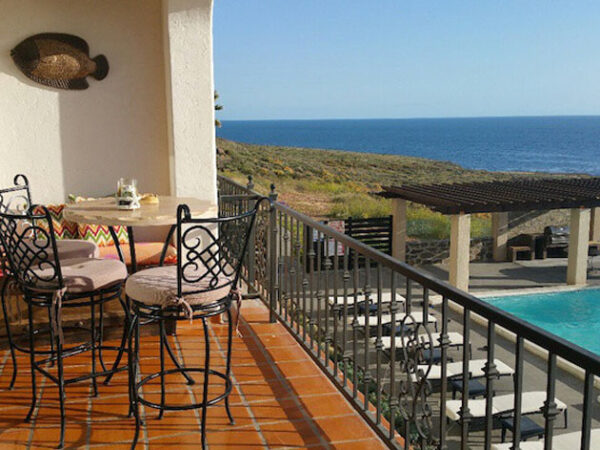 Has room cleaning if required, in addition to having a concierge service at your disposal to help you to make your stay much more pleasant, to provide anything from shopping and groceries, to any reservation in a restaurant or any activity of your preference.
Golf Courses in Ensenada Mexico by the Pacific Ocean
There are still many new Baja California Golf Courses, while some others are upgraded and and turned into more challenging and beautiful courses with some more and great amenities.
Legendary players loke Greg Norman, Jack Nicklaus and Tiger Woods are bringing their signature names, to bring more experience and challenge to players overtime, as a way to improve their skills as well as the quality and rating.